If you guys are looking for the Barrow County Schools Calendar for the session of 2023-2024, then you are in the right place. Here you can get the Barrow County Schools Calendar, and you can also download it in pdf and jpg formats. A school calendar is very important for teachers and students. In the school calendar, all the details related to the upcoming events are mentioned, like holidays, academic exams, sporting events, and extracurricular activities. As a student, if you know the exam dates, you can plan your study place in advance. For teachers, the calendar is also very important. By using the calendar, they can fix their routine to cover up the students academic qualifications.
As per Wiki, Barrow County Schools is a public school district based in Winder, Georgia, United States, serving Barrow County.
Barrow County Schools Holidays 2023 and 2024
Check out the major dates of the Barrow County Schools Holidays 2023 and 2024, you can keep a check on the major holidays through the table shared below. Do check out the main website of the school for the latest updates and notifications related to the school calendar.
School Calendar 2023-2024
School Holidays
Starts
Finishes

First Day of School

1 Aug 2023
(Tue)

September Break

1 Sep 2023
(Fri)
4 Sep 2023
(Mon)

Fall Break

6 Oct 2023
(Fri)
13 Oct 2023
(Fri)

Thanksgiving Break

20 Nov 2023
(Mon)
24 Nov 2023
(Fri)

Christmas Break

21 Dec 2023
(Thu)
5 Jan 2024
(Fri)

March Break

14 Mar 2024
(Thu)
15 Mar 2024
(Fri)

Spring Break

1 Apr 2024
(Mon)
5 Apr 2024
(Fri)

Last Day of School

22 May 2024
(Wed)
Barrow County Schools Calendar 2023 and 2024
Here is a sample of the calendar to get the entire calendar from the school's official website, click the link below. A school calendar is essential for organising your holidays and academic activities.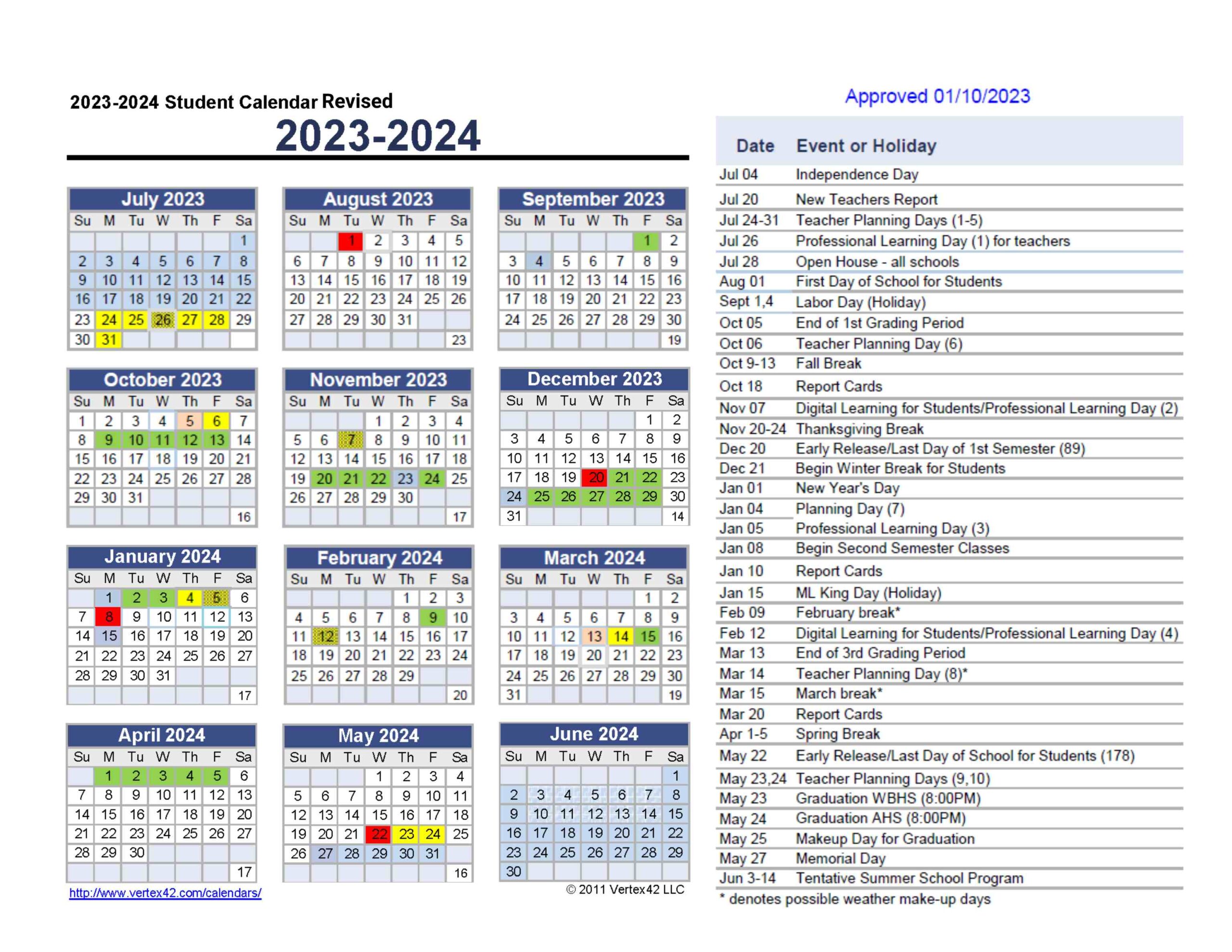 Official Link 2023-2024: Download Calendar Here
Official Website: https://www.barrow.k12.ga.us/
It is also important to note that this is not an official website of any school. This is just an informational website that provides holiday information and school calendars. Please visit the official website of your school for more information.